You gotta spend money to make money – Ad Blitz 2013

As part of my efforts to attract new clients here in Sweden, I decided to create a web banner for my services.


Being that my Swedish is still a bit rough and I lack fluency, the logical place for me to place this was a web publication I frequently visit that publishes "Sweden's News in English." It offered me the english speaking market I was targeting and popular site with plenty of daily page views.
Although my efforts did not attract the client flood I was hoping, it did attract the attention of the sales director at thelocal.se and I can now proudly list them as one of my current clients.
I decided against using the white one above because the use of the words "graphic design" bug me for some reason. Below is the version I decided to go with in it's rented space.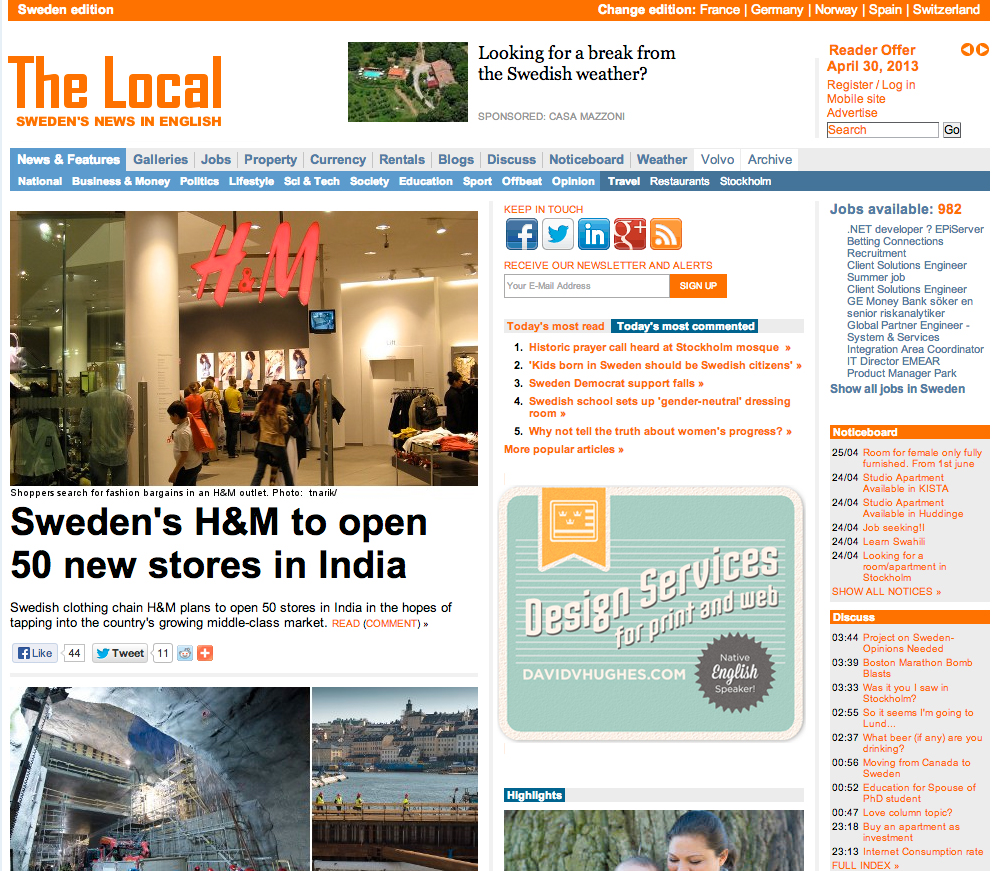 « The Viewing Room
Manhattan Island Marathon Swim – Team Tee Shirt Design »