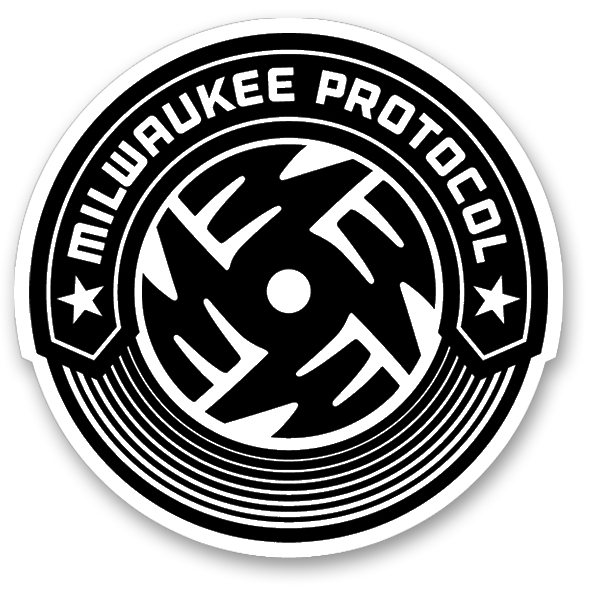 I am really quite lucky.
I have several clients that are consistently testing themselves with new projects and exploring the boundaries of their own creativity.
Thankfully, I have been fortunate enough to equip myself with the ability to fulfill their design needs. And I gotta say, it is always fun to take on projects that I am instantly passionate about.
My good friend George, commissioned me to design a black and white logo for the latest manifestation of one of his music projects.  Since I have always known him to be an old-school,  purist type, I took influence for this logo from 45 record adapters and incorporated that influence into the final design.   And for those of you punks that have no idea what I am talking about…..I think there is a machine for that.
« Manhattan Island Marathon Swim – Team Tee Shirt Design
meet@the local »