2KM Loppis – Poster
I recently finished up creating the poster for the 2014 2KM Loppis.
A 2 kilometer flea market that takes place every year in my neighborhood and is always has a huge turnout. As the title suggests, the event runs down a 2KM stretch of Hägerstensvägen from Aspudden to Örnsberg and people who live in the immediate area are invited to set up a table.   So… in an effort to further publicize my services, I did some work that I know will find its way to a few thousand eyes.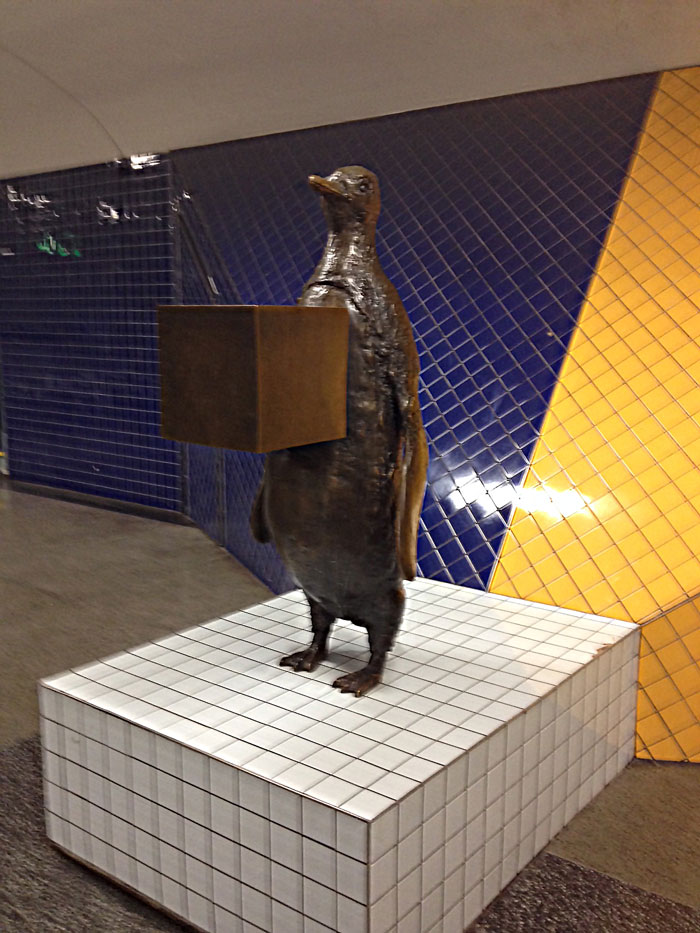 The concept was inspired by this penguin and his mysterious box in the Aspudden subway station.
So I sat down with my sketchbook and started some concept drawings. After several versions, I was happy with the general layout and look of the penguin, and used this final sketch as my starting point for the poster.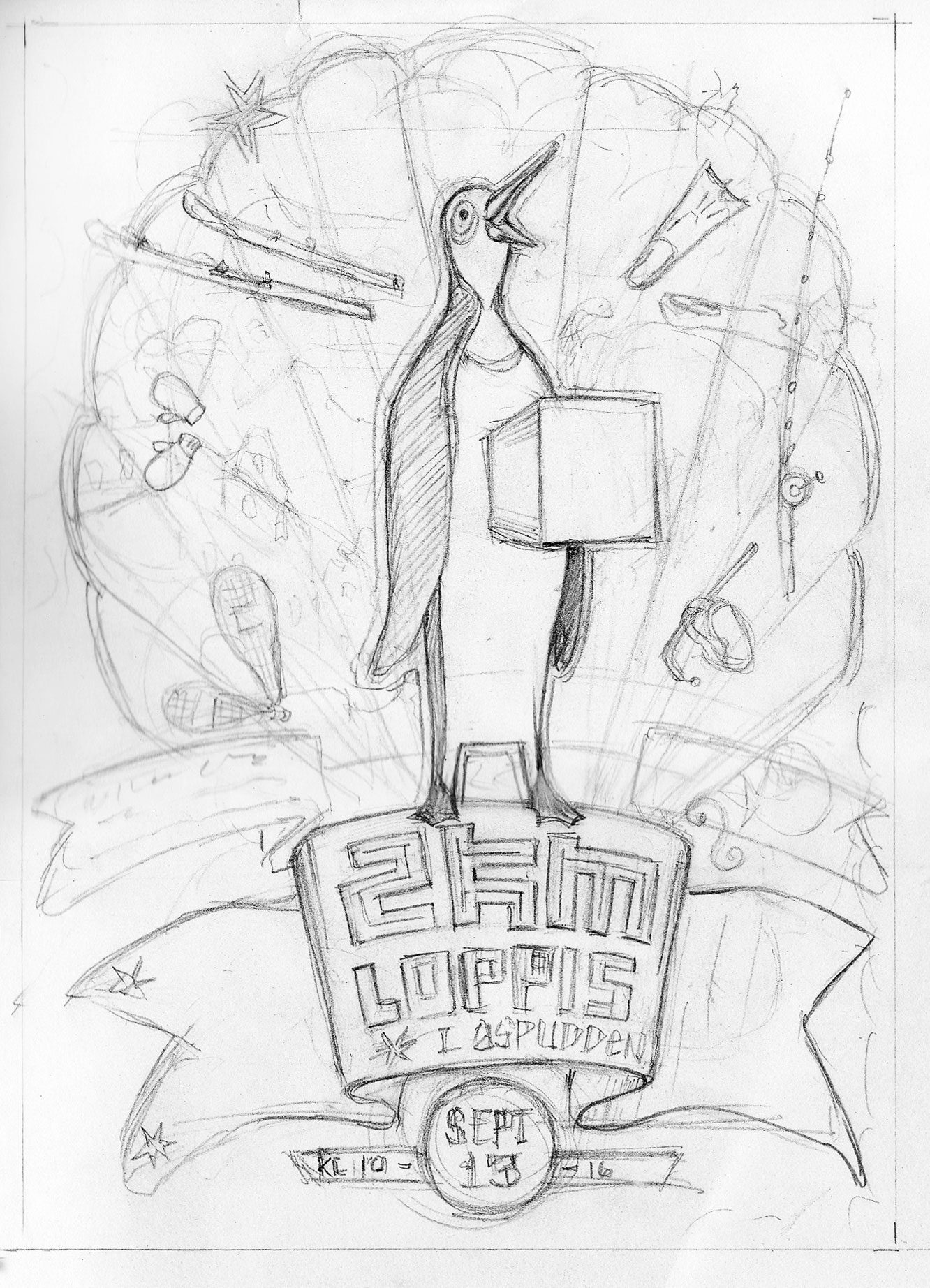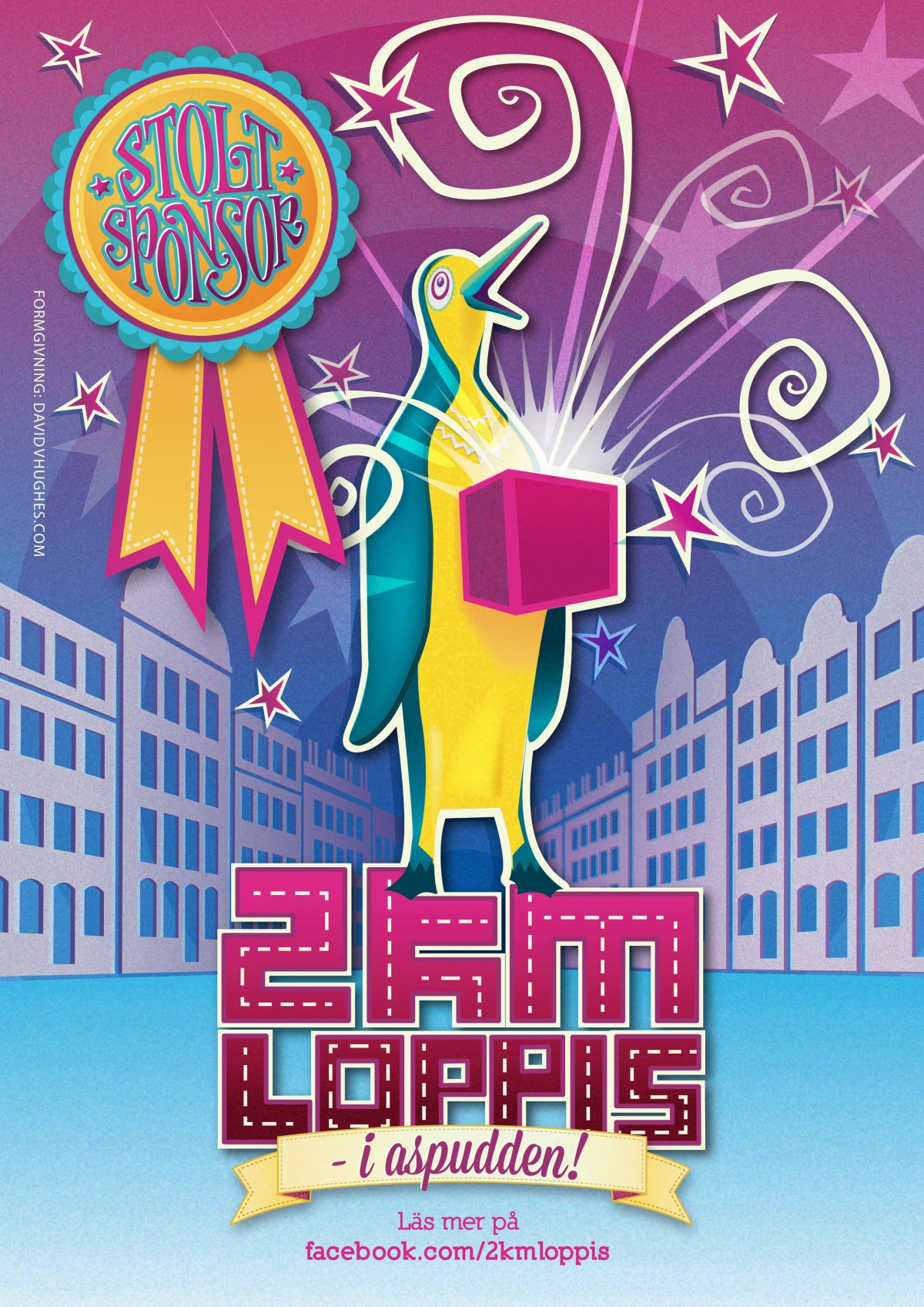 The date I sketched in above was placeholder text. It is not the date!
Since the organizers of the event do not like to advertise the date too far in advance, the official poster with the actual date has not been printed yet. So at this time, the "Proud Sponsor" version is what I have been authorized to share with you.
I will update this entry with the official poster as soon as the organizers announce the date. Thanks for reading!
« Storybook Sound – Logo
Local Brands – Web Banners »